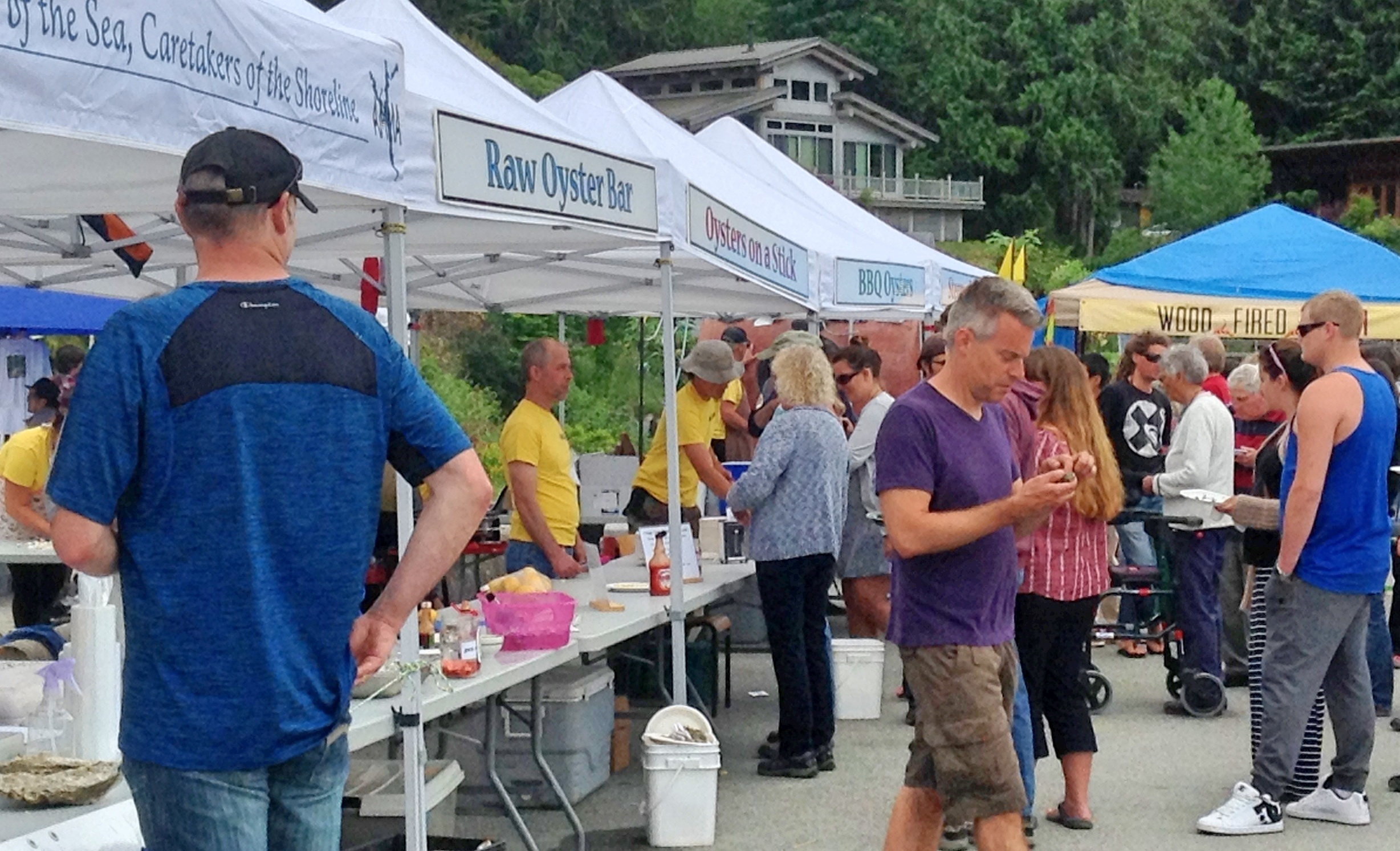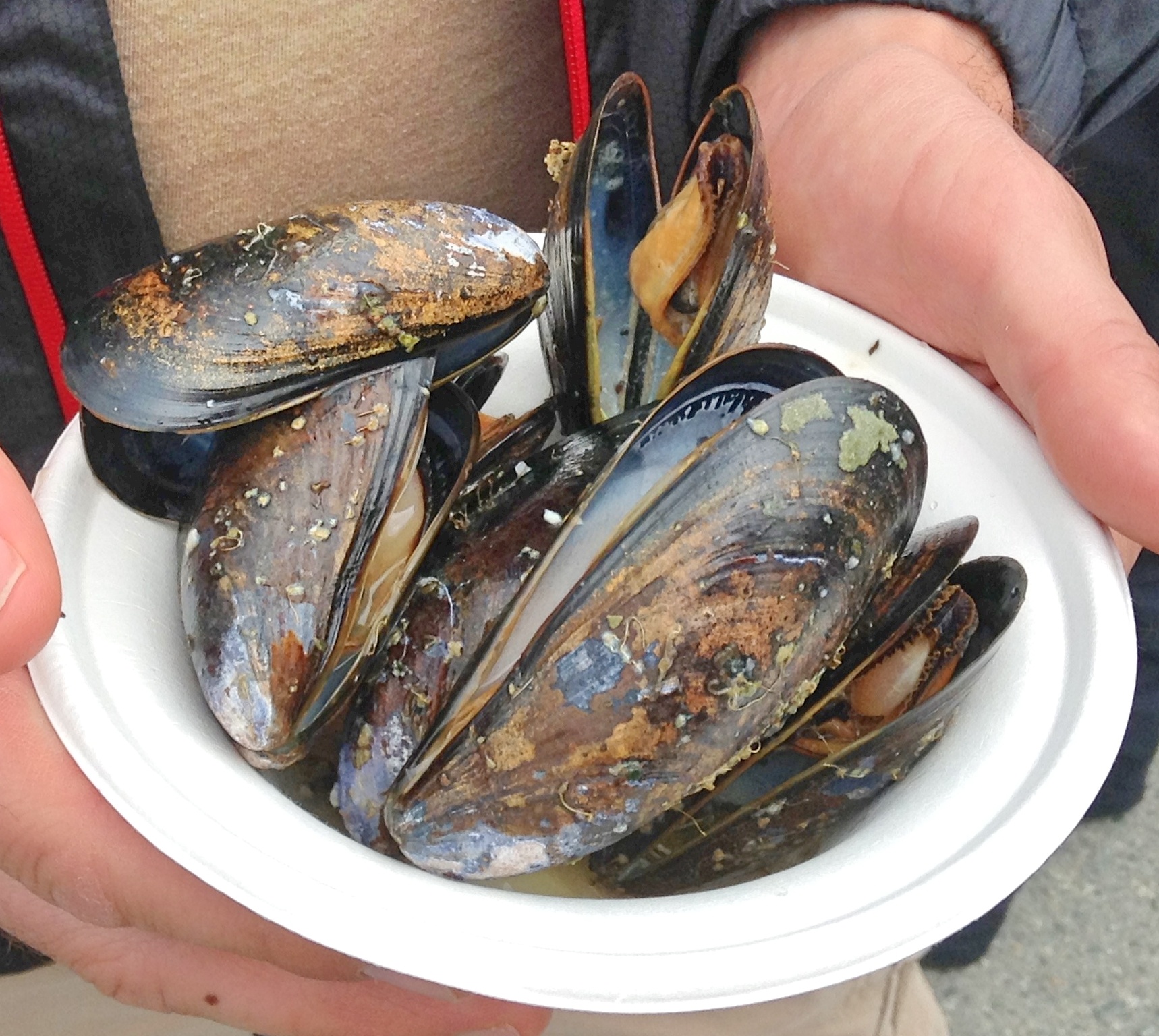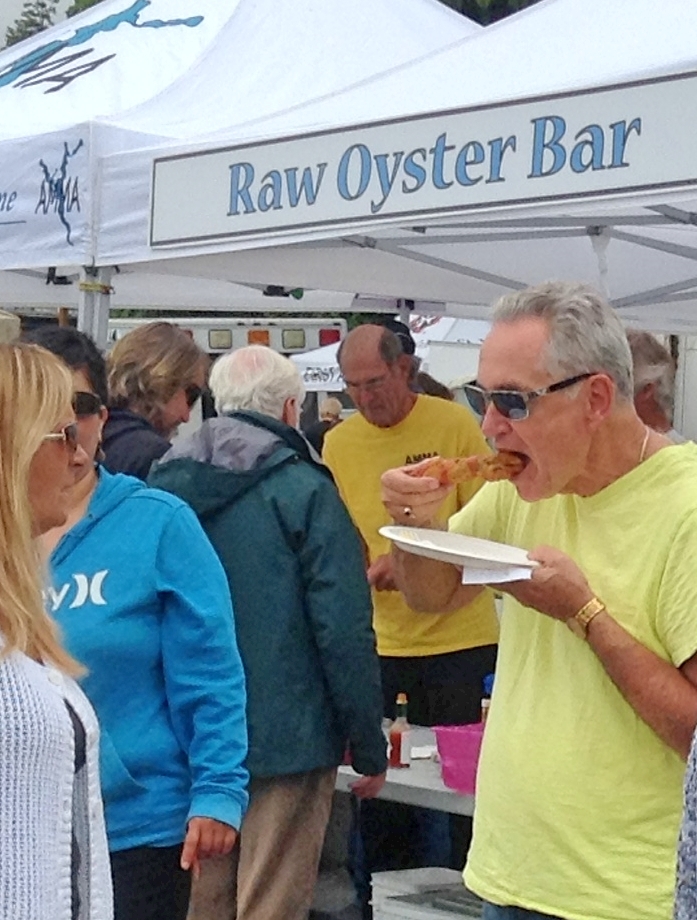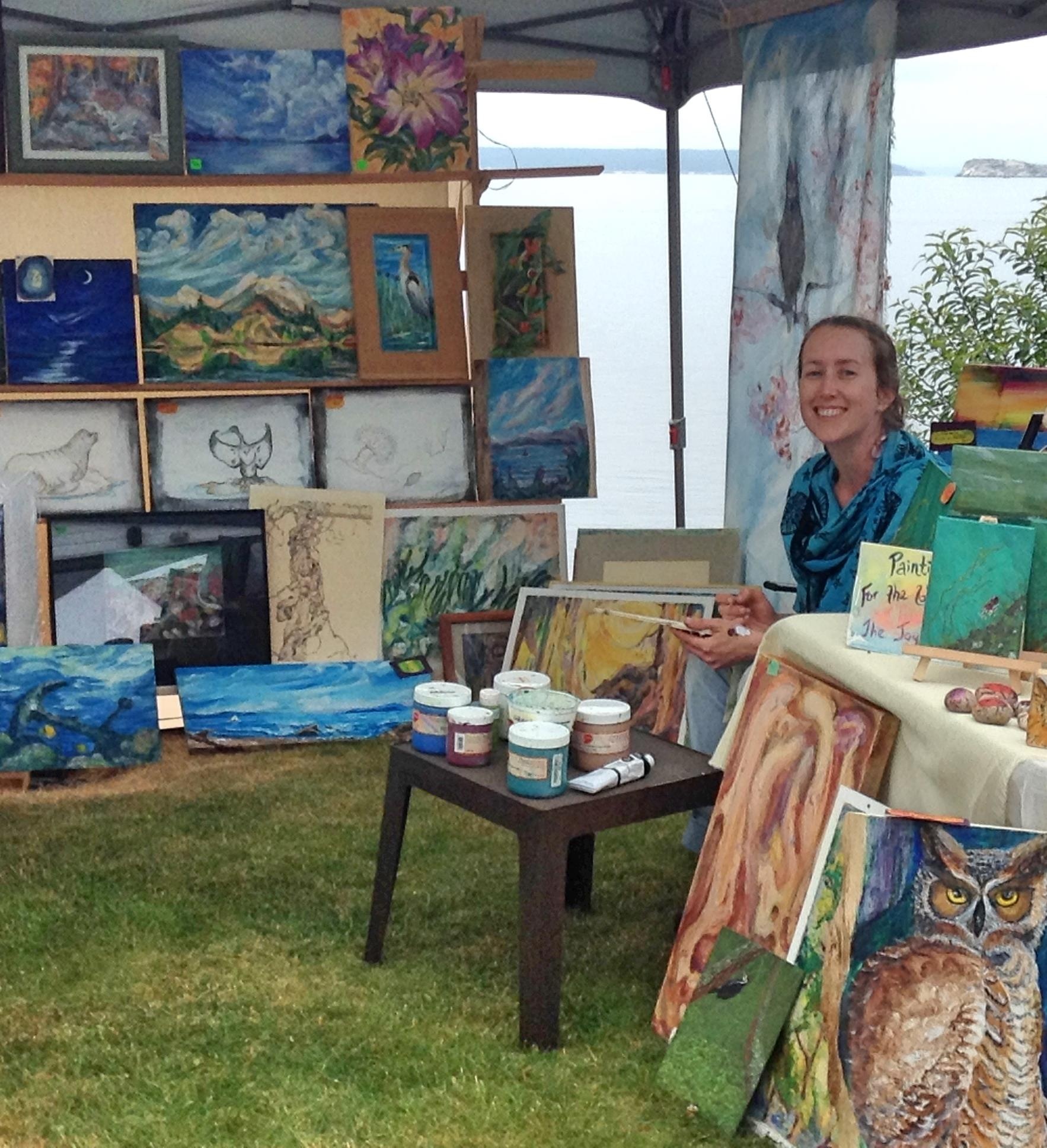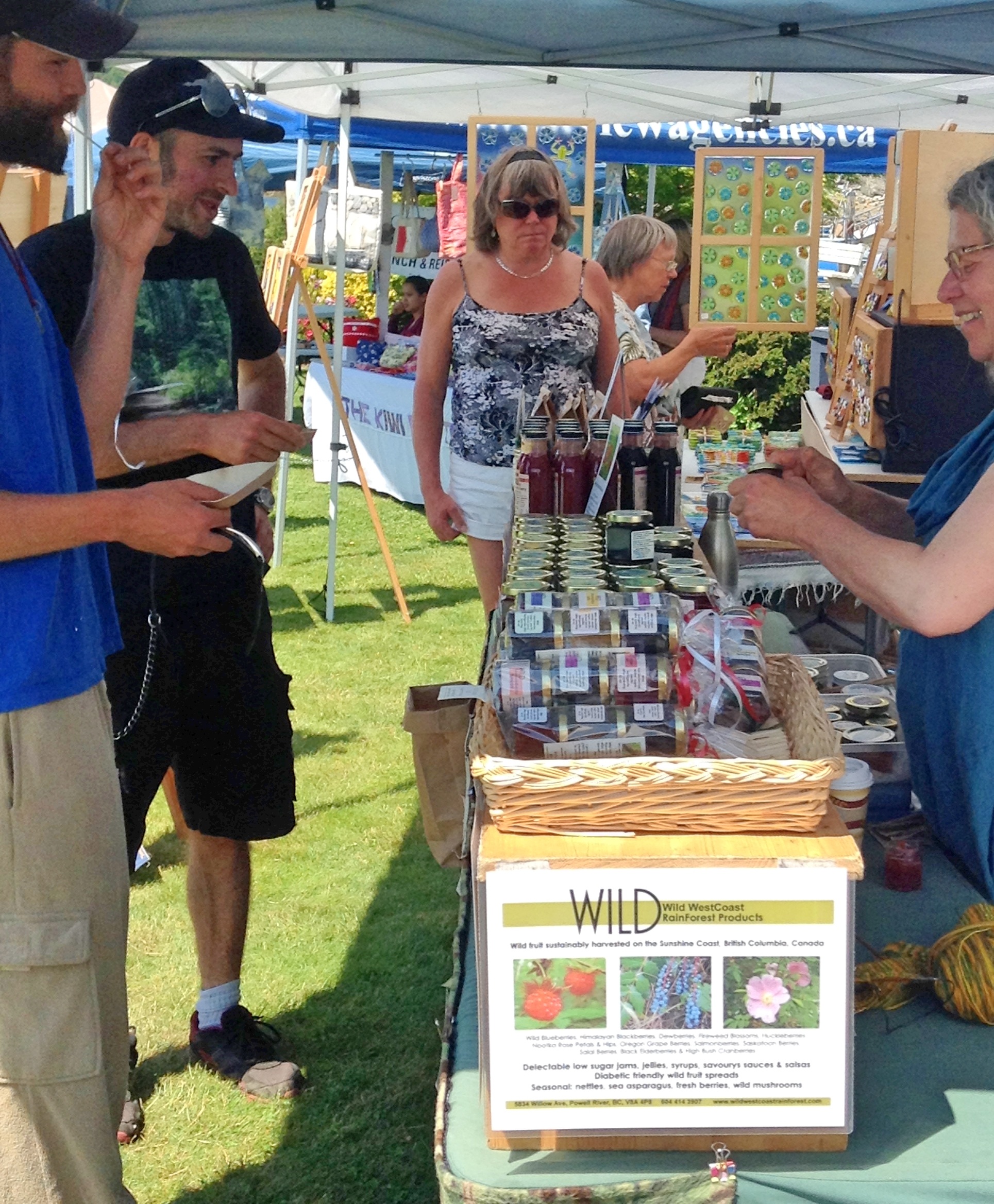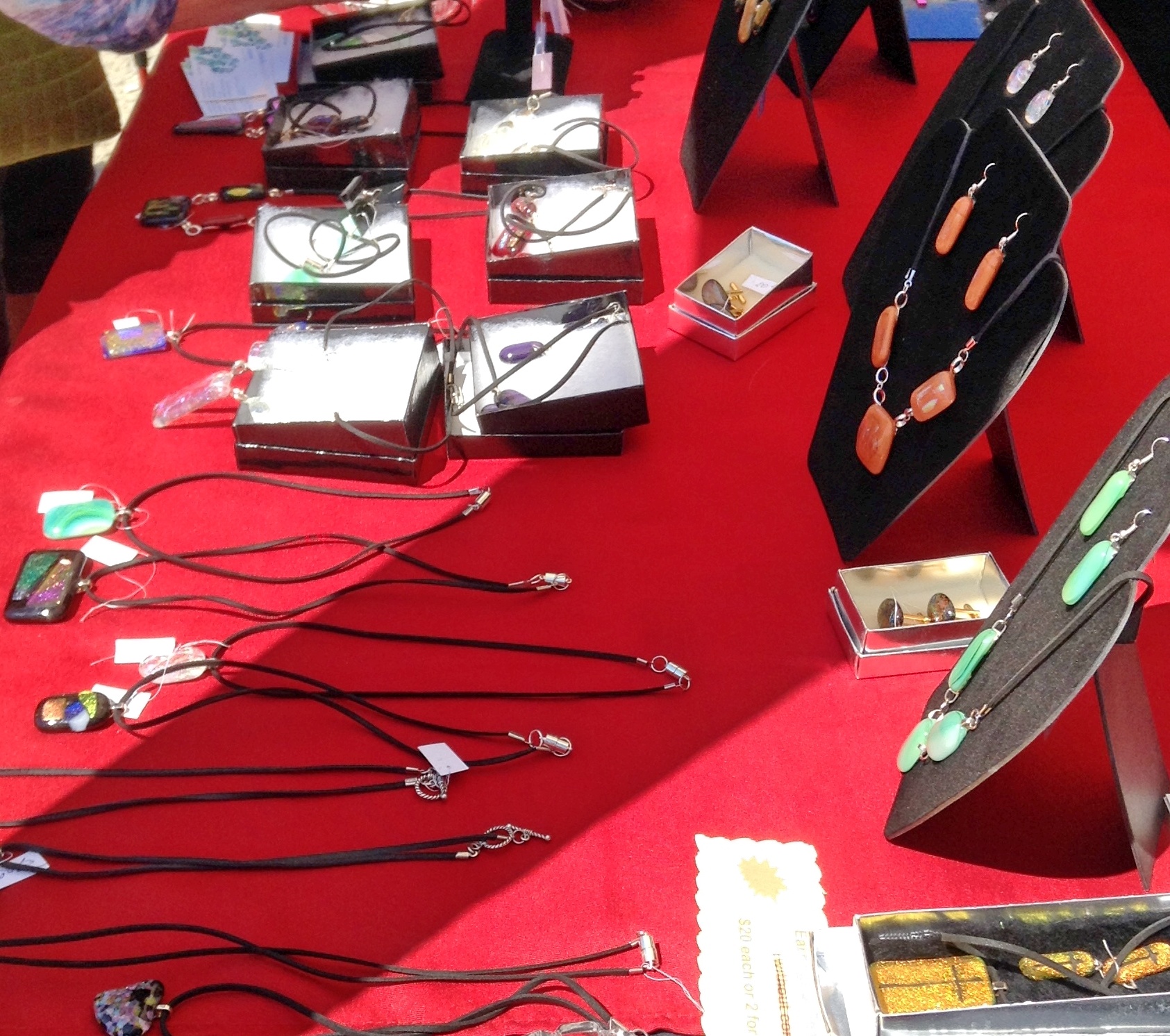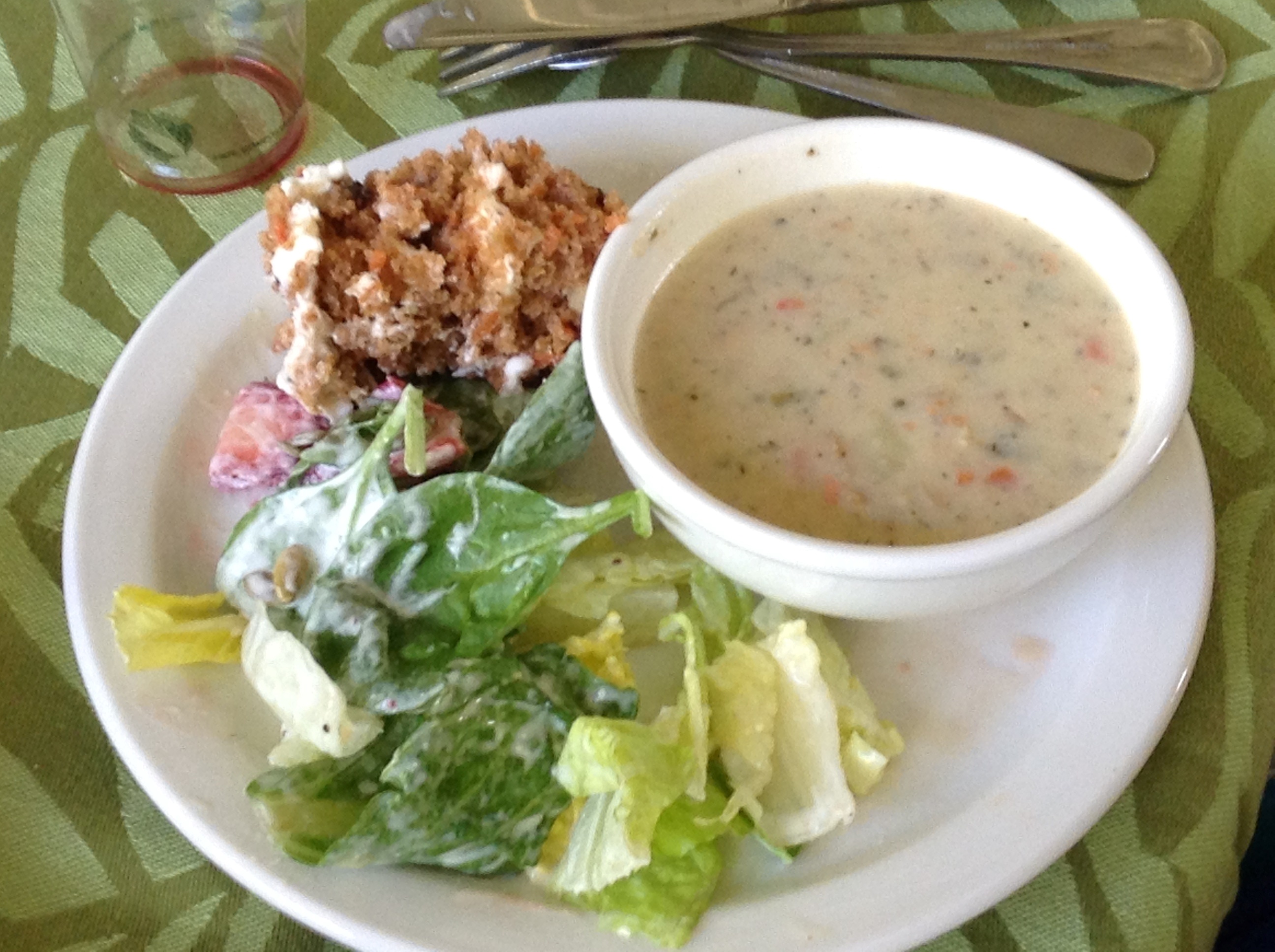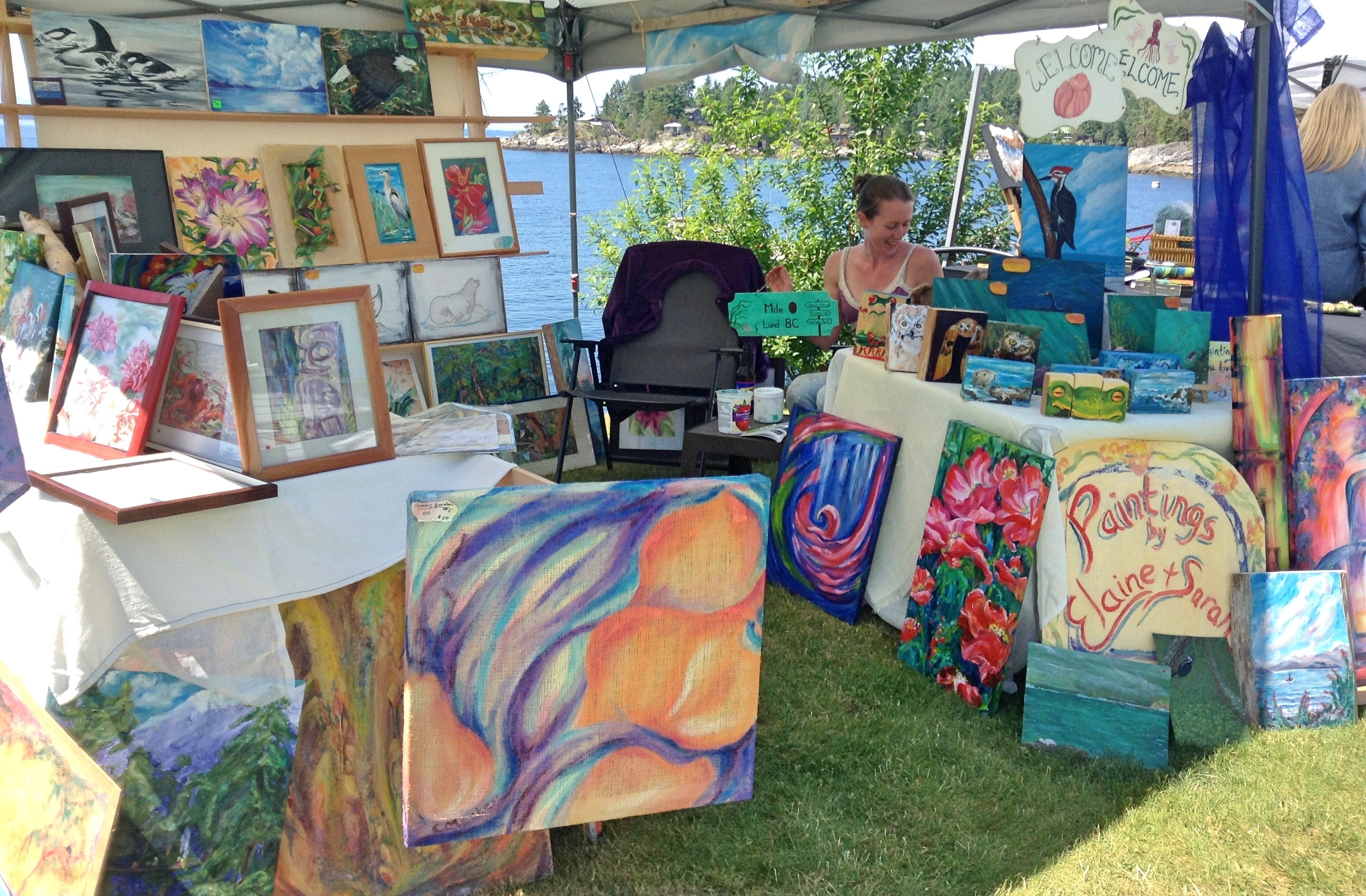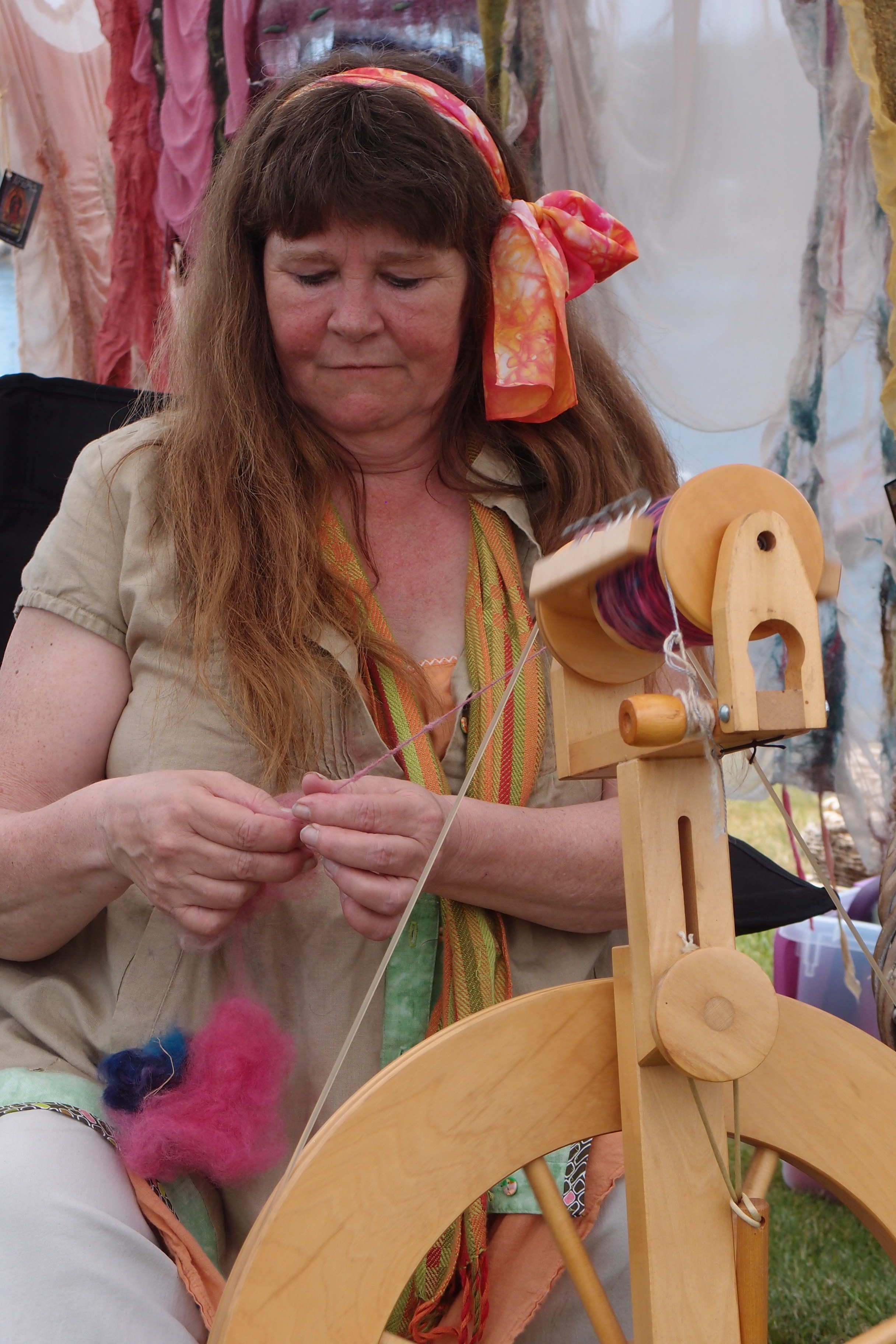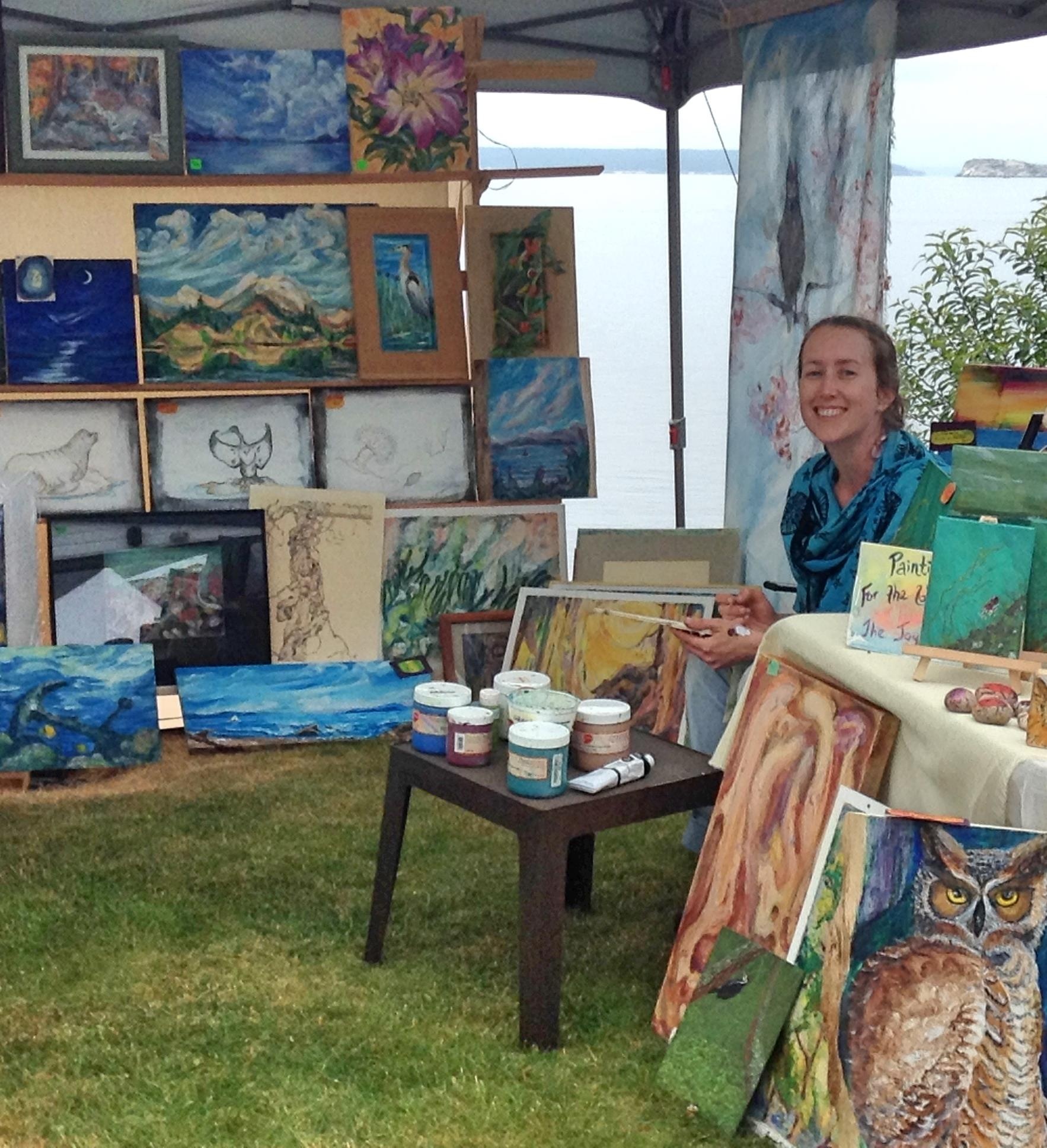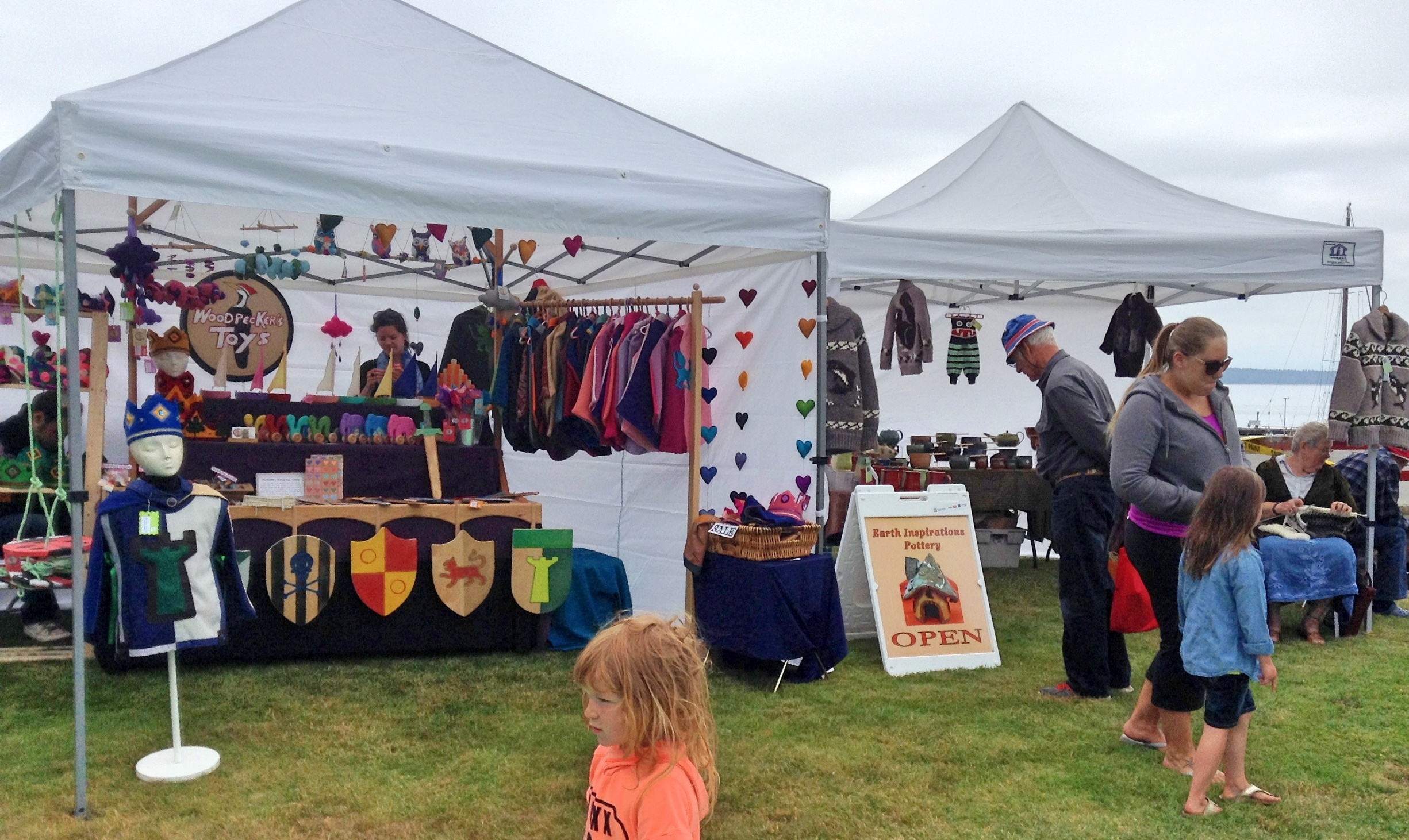 11th Annual Lund Shellfish Festival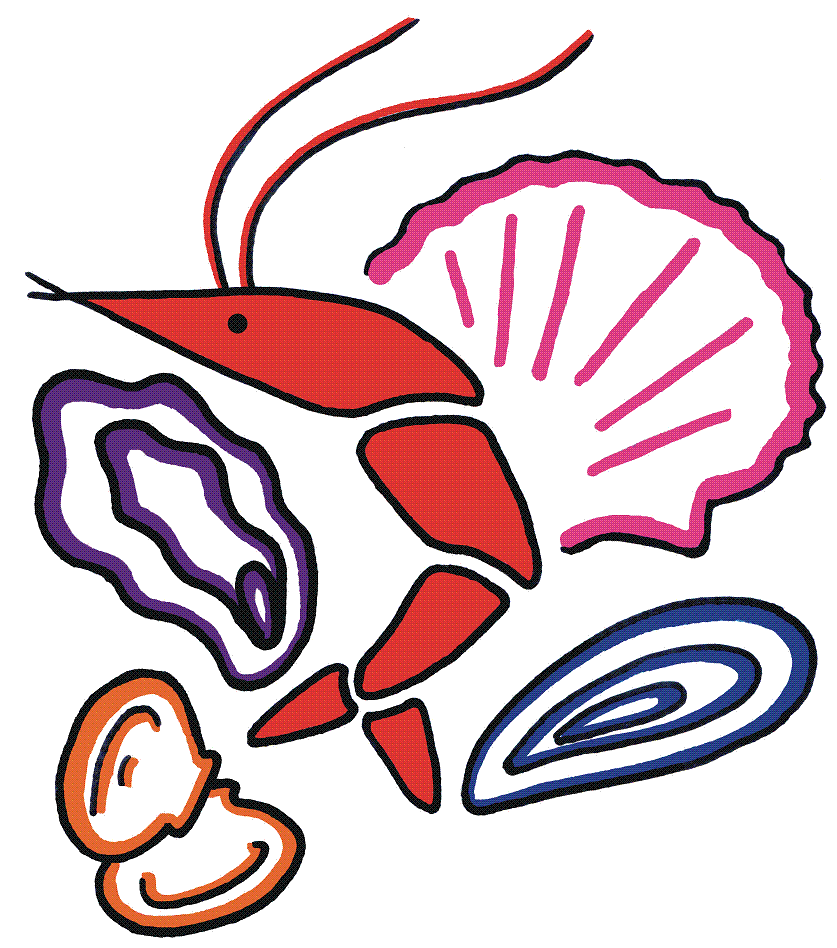 May 25 & 26, 2018
The 11th Annual Lund Seafood Festival was held along the shores of Lund Harbour, BC, Canada. People enjoyed fresh-cooked seafood, listened to local musicians, took tours, watched free cooking demonstrations, bought live shellfish, shopped at the craft booths, and sampled special menu items at the restaurants - there were activities for everyone and admission is always free!
The Lund Shellfish Festival is a "green event" with recycling bins placed at strategic locations. This event produces no garbage.
Limited parking is available so take the bus (see schedule at bottom of page) from Powell River for only $2.00 per person. Or enjoy the weekend at one of Lund's accommodation providers.
For more Festival information, email LundSeafoodFest@gmail.com




2018 Lund Shellfish Festival Schedule of Events



Friday May 25, 2018

5:30pm

Chowder Challenge & Silent Auction

Salish Centre in Tla'amin

Tickets $25.00 each, available at SunLund By-The-Sea RV Park, the Boardwalk Restaurant, Tourism Powell River, River City Coffee, and at the Cottage Creek farmer's market booth. Cash only, please.

A great evening of locally-made chowders, beers, and treats! There were eleven competing chowders made by local businesses and patrons sampled them all, picked a winner, then ate some more.

Congratulations to Sli City Grill for being elected as the 2018 Chowder Challenge Champion, and to the House of Culinary Magic and the Boardwalk Restaurant as Runners Up. Honourable Mentions to Grouse House B&B, Jay's Place, Julie's Airport Café, the Lund Hotel, McKinney's Pub, Snickers Restaurant, Strikers Bar & Grill, and the Town Centre Hotel. Ed Oldfield once again generously donated the trophy.

Many thanks to the following businesses and individuals who contributed so generously in support of the 2018 Chowder Challenge's Silent Auction for the benefit of the Northside Fire Department Association including:

*Pollen Sweaters * The Boardwalk Restaurant * Great Balls of Wool * Lund Auto * Lund Water Taxi * Marine Traders * Powell River Outdoors * Putters Mini Golf * SunLund By-The-Sea RV Park * Tug G'uhm Gallery * Vanderkamp * Velma's Tea & Candy * Aaron Supplies * The Brick * Callucino's Restaurant * Jack's Boat Yard * Mather Nature Garden Centre * People's Jewellers * Pet Value * Pete's Plumbing * Rare Earth Pottery * River City Coffee * Rona * Shoppers Drug Mart * Springtime Garden Centre * Sweet Shoppe * Tourism Powell River * Valley Building Supplies * Wind Spirit Gallery * Canada Red Cross * . . . with many more yet to be listed.

Food donators included Mitchell Brothers * Paradise Island Foods * Catalyst Mill * Safeway * and many more yet to be listed.

Music was once again performed by Roger Langmade - by popular demand!

Congratulations to Jay's Place for being the 2017 Chowder Challenge Champions and the Laughing Oyster Restaurant & Lund Hotel as Runners Up. Honourable mentions to Basecamp, the Boardwalk Restaurant, Fruits & Roots Juice Bar, House of Walls Culinary Magic, Royal Zayka Restaurant, Shingle Mill Bistro, and Sli City Grill.

Many thanks to the volunteer fire fighters and many other volunteers who help make this such a great event.

Saturday May 26, 2018

Time

Details

All day

Restaurant Specials Try a special seafood meal or snack at one of the restaurants in Lund.

10am - 3pm

Desolation Sound Lunch Cruise $145.00/person. View the magnificent scenery and wildlife of our protected coastal waters aboard this comfortable 37ft yacht operated by Beyond The Road Adventures. A delicious on-board lunch is included. To reserve, call 604-483-8128 or visit www.BeyondTheRoad.com

10am - 5pm

Kid Zone A booth for kids! Enjoy the Kid Zone with your child for face painting, a sand table, games, and entertainment.

10am - 5pm

Artisan & Craft Booths Located along the harbour-front, local artists and talented crafters will display their handiwork for sale.

10am - 10:30am

Waterfront Stage Greetings and announcements by MC then the Tla'Amin Nation Drummers and Singers.

10:30am - 11am

Waterfront Stage The Clansman Pipes and Drums will march from the Mile 0 marker to the Waterfront Stage and entertain you with some traditional tunes.

11am - 4pm
Food Booths $5.00 per serving. Local vendors are dishing up fresh-cooked seafood delights. Enjoy barbecued oysters, clams, mussels, salmon, and more.

11am - 11:30am

Waterfront Stage The Skylights are performing!

11:30am - 12noon

Waterfront Stage Lund's own Saltchuck Shanty Singers will delight you with some old and new sing-along sea shanties.

12noon - 4pm

Live Shellfish Sales Local Active Malaspina Mariculture Association members will be selling their fresh shellfish right off the truck. Great prices!

12noon - 12:30pm

Cooking Demonstration Free. TBA

12pm - 1pm

Waterfront Stage Enjoy the awesome sounds of Ceilish.

1pm - 1:30pm

Cooking Demonstration Free. Chef Michael Smith will tempt you with a Tuna Baguette recipe.

1pm - 1:30pm

Waterfront Stage Janine Macleod will delight you for about half an hour.

1pm - 3pm

Shellfish Appie Cruise$60.00/ person Relax on this 2-hour cruise of the beautiful Copeland Islands Marine Park (known locally as "The Raggeds") with Pristine Charters and savour tasty scallops and prawns served with a fresh garden salad. Reservations required. Call 604-483-1131 or visit www.PristineCharters.com.

1:30pm - 3:00pm

Waterfront Stage Back by popular demand, Devon Hanley will take the stage.

2pm - 2:30pm

Cooking Demonstration Free. Local chef Roy Blackwell will tell you all you need to know about cooking BC sturgeon.

2pm - 4pm

Harbour Kayak Tour By donation (suggest $35/adult, $25/youth or child) Footprint Nature Explorations will take you on a guided paddle around the sheltered waters of Lund Harbour. Includes kayak, paddling gear, and a quick lesson. Beginners welcome! Reservations required. Call 604-414-6884 or visit www.FootprintBC.ca.

3:00pm - 4:00pm

Waterfront Stage Devon Hanley will delight your ears and tap your toes.

3pm - 5pm

Marine Park Zodiac Tour $59.00/person The tour is a 2-hour sample of the tours offered by Terracentric Coastal Adventures. See the delightful Copeland Islands Marine Park then peek into stunning Desolation Sound while your guide shares some of the unique history of the area. Reservations required. Call 604-483-7900 or 1-888-552-5558, or visit www.TerracentricAdventures.com.

3pm - 3:30pm

Cooking Demonstration Free. Rayana Blackwell of the Boardwalk Restaurant will share her great seafood chowder recipe with you.

3:00pm - 4:00pm

Waterfront Stage New to the Shellfish Festival this year is Jam Shack.

4pm - 4:30pm

Oyster Shucking Demo Free at the Cooking Demos booth. Watch the techniques of a professional oyster shucker and learn a few tips. Stick around for freshly shucked oysters on the half-shell.

4pm - 4:30pm

Cooking Demonstration Free. Local chef John Walls of House of Walls Culinary Magic will delight your taste buds with his secret steak recipe.

4:00pm - 5pm

Waterfront Stage Finishing off the Shellfish Festival is local favourite Phil Williams, back by popular demand.

6pm - 11pm

Oyster Shucking Contest, Seafood Buffet $35.00/person Hosted by the Laughing Oyster Restaurant, watch local oyster farmers challenge each other in an Oyster Shucking Contest then enjoy their freshly-shucked oysters on the half-shell. Feast on the world-famous local seafood buffet which features crostinis, seafood, barbecued pork, and other delights. Then dance your socks off to a live band. Reservations highly recommended. Call the Laughing Oyster Restaurant at 604-483-9775 or visit www.LaughingOyster.ca



Sunday May 27, 2018

Time

Details

8am - 10 am


Pancake Breakfast

$5.00 per plate hosted at the Boardwalk Restaurant. The Northside Fire Department will once again serve up lots of fresh pancakes with sausages, bacon, coffee, juice and fruit. All proceeds go to the fire department.



Shellfish Festival 2018 Bus Schedule

Provided by BC Transit, the fare is $2.00 per person each way. See schedule below.

Leave

Leave

Leave

Leave

Leave

Arrive

TC Mall 9:05am

Willingdon Beach 9:15am

Townsite 9:25am

Wildwood 9:35am

Tla'amin 9:45am

Lund 10:00am

Lund 10:15am

Tla'amin 10:30am

Wildwood 10:35am

Townsite 10:45am

Willingdon Beach 15:55am

TC Mall 11:05am

TC Mall 11:30am

Willingdon Beach 11:40am

Townsite 11:50am

Wildwood 12noon

Tla'amin 12:10pm

Lund 12:25pm

Lund 12:40pm

Tla'amin 12:35pm

Wildwood 1:00pm

Townsite 1:10pm

Willingdon Beach 1:20pm

TC Mall 1:30pm

TC Mall 1:55pm

Willingdon Beach 2:05pm

Townsite 2:15pm

Wildwood 2:25pm

Tla'amin 2:35pm

Lund 2:50pm

Lund

3:05pm

Tla'amin 3:20pm

Wildwood 3:25pm

Townsite 3:35pm

Willingdon Beach

3:45pm

TC Mall 3:55pm

TC Mall 4:20pm

Willingdon Beach 4:30pm

Townsite 4:40pm

Wildwood 4:50pm

Tla'amin 5:00pm

Lund 5:15pm

Lund 5:30pm

Tla'amin 5:45pm

Wildwood 5:50pm

Townsite 6:00pm

Willingdon Beach 6:10pm

TC Mall 6:25pm