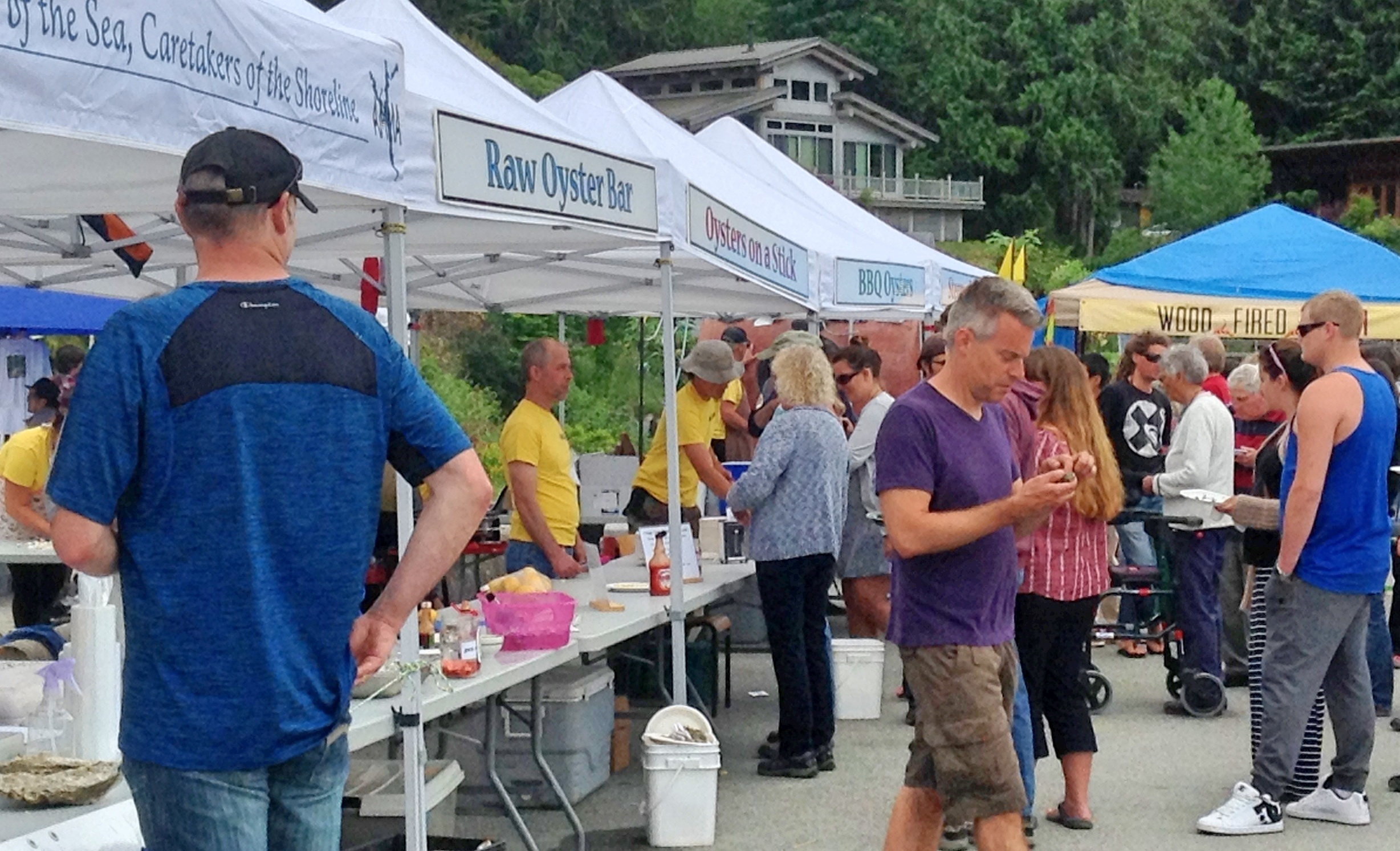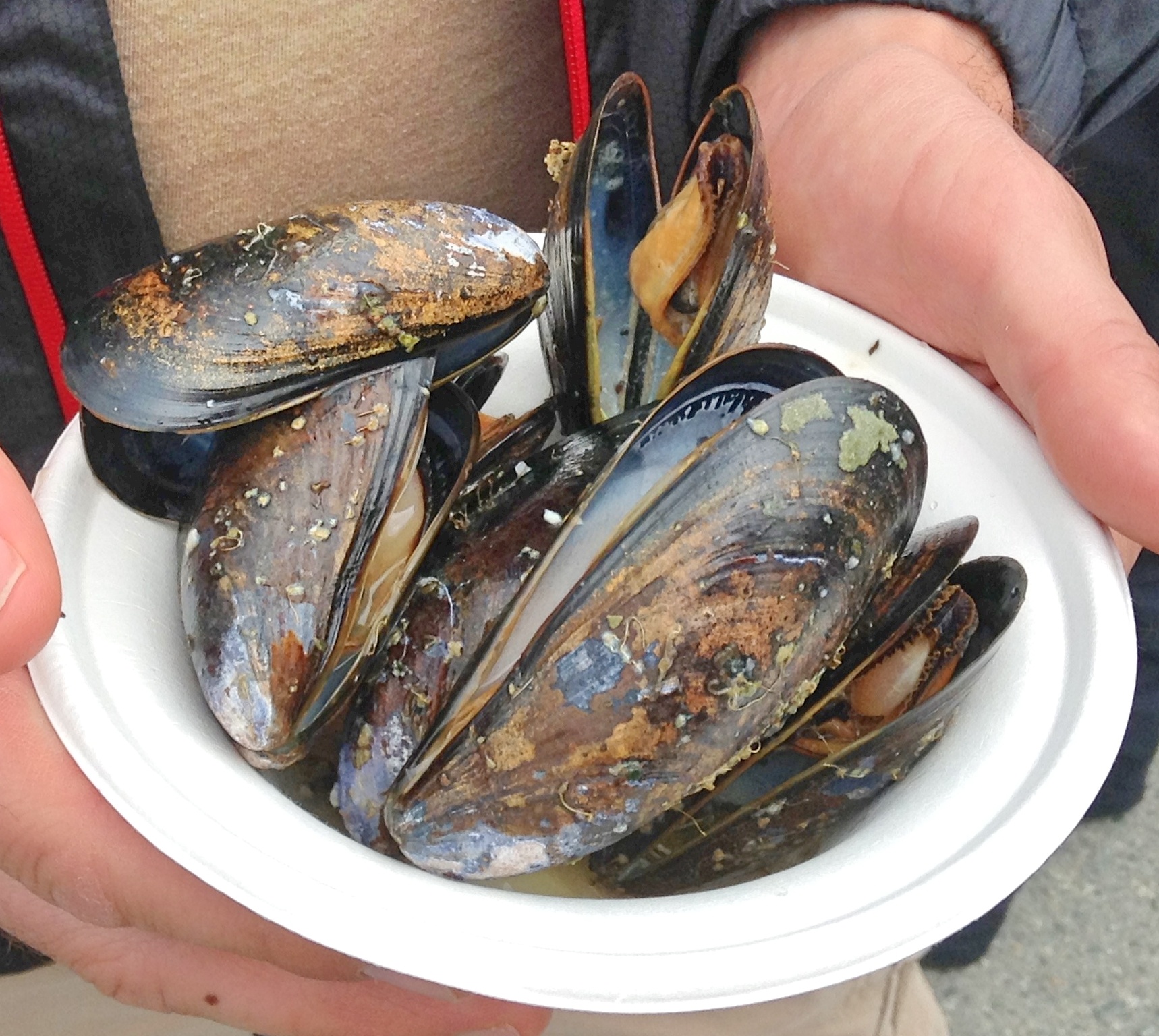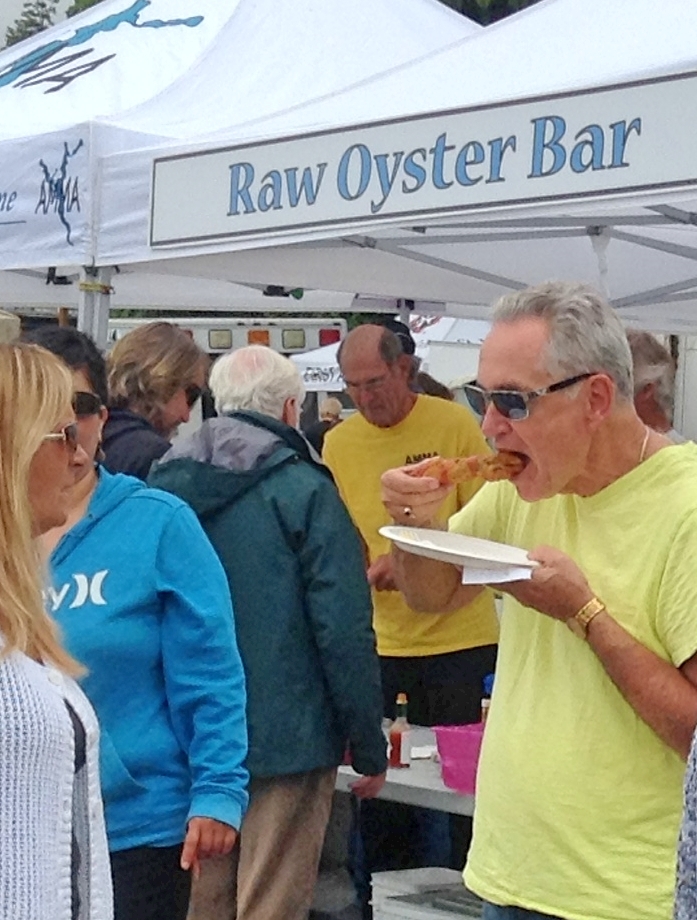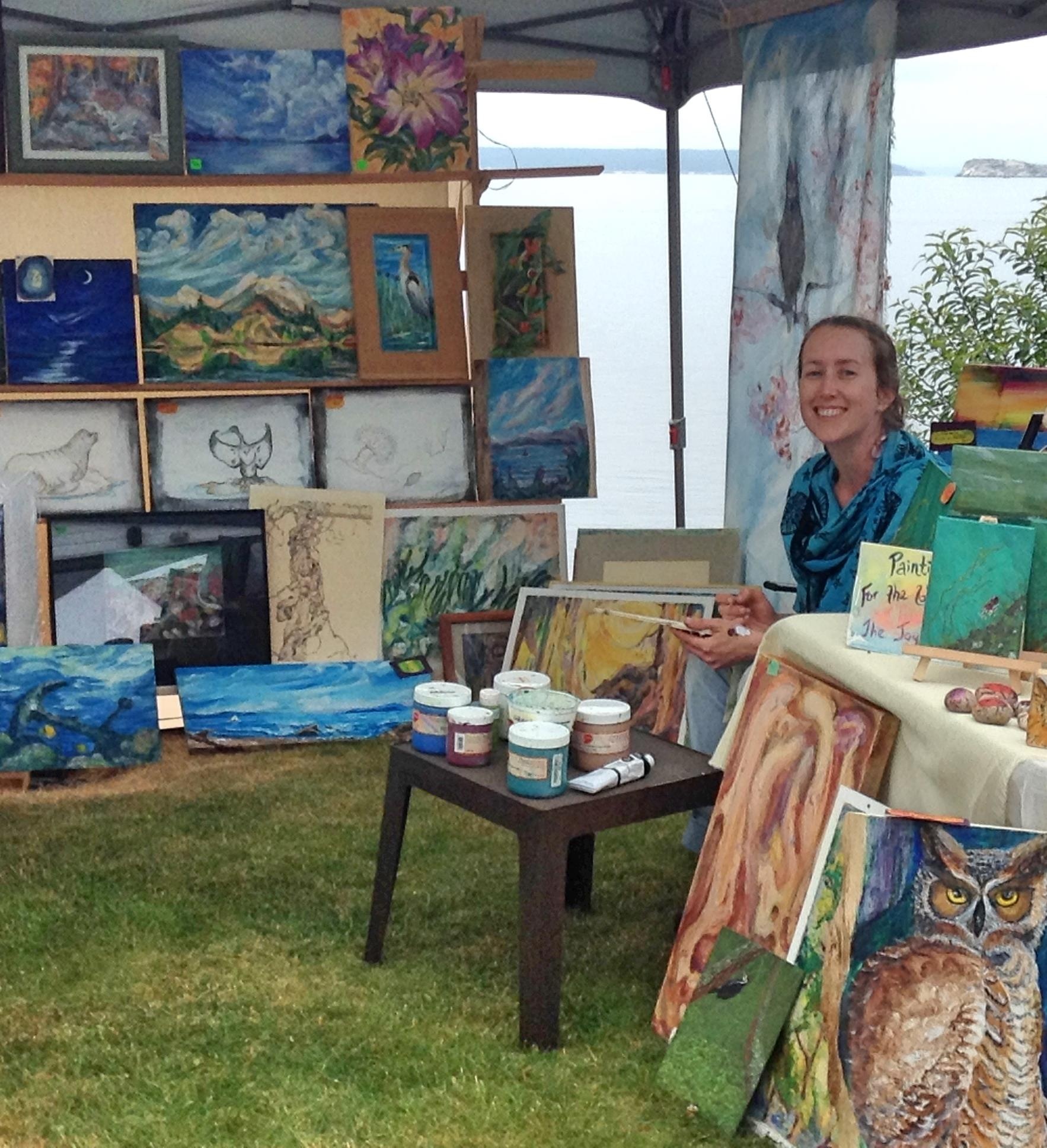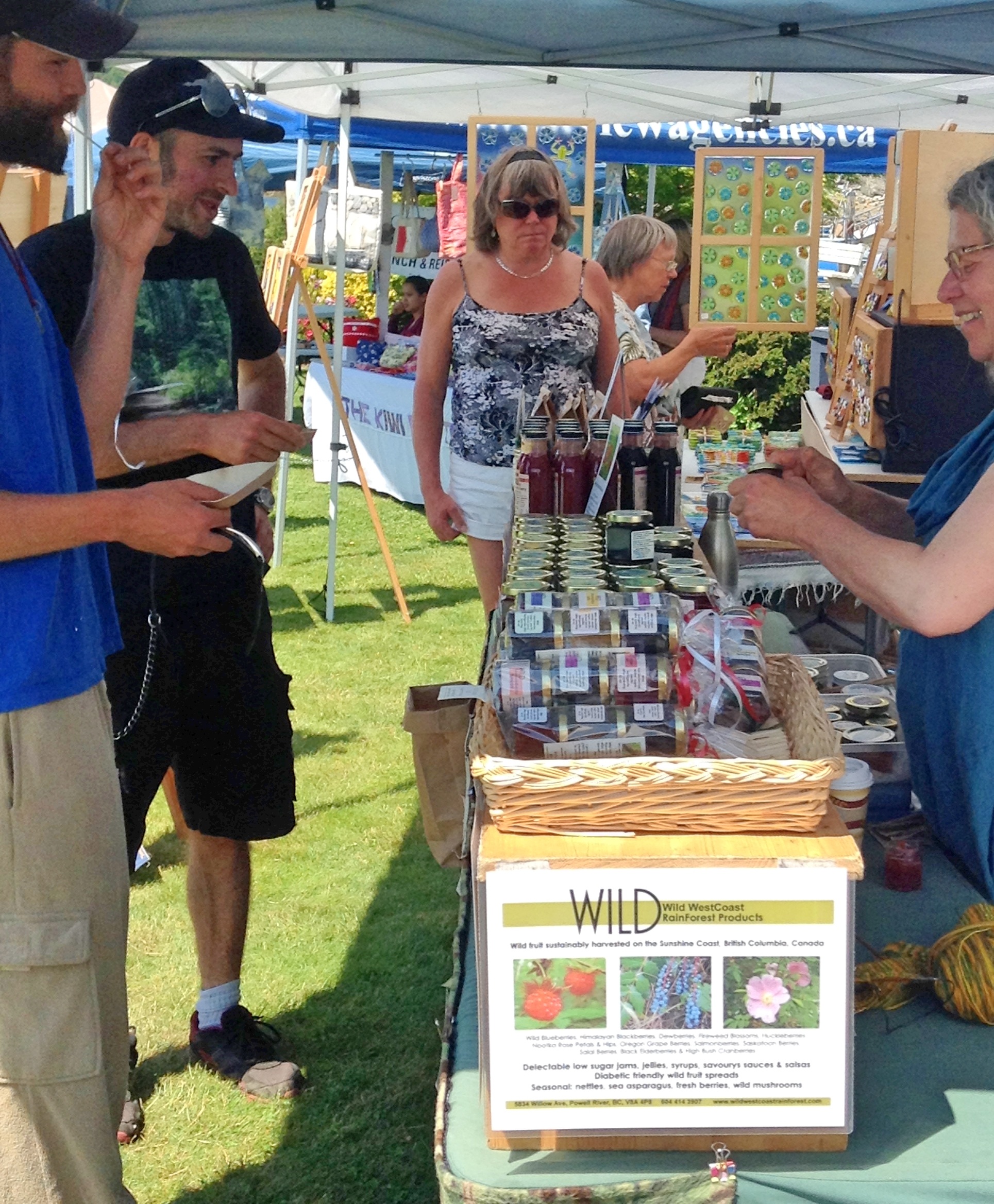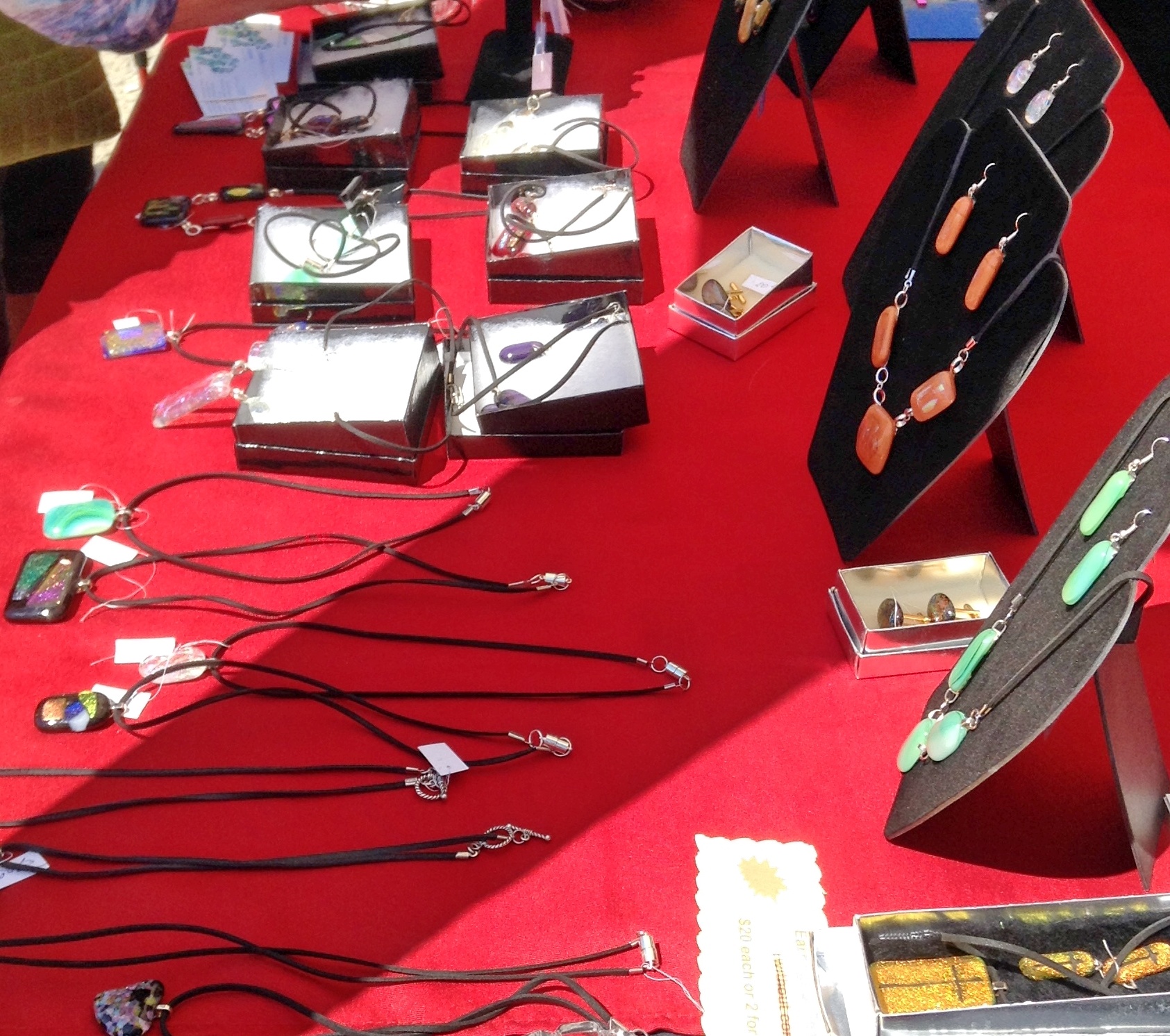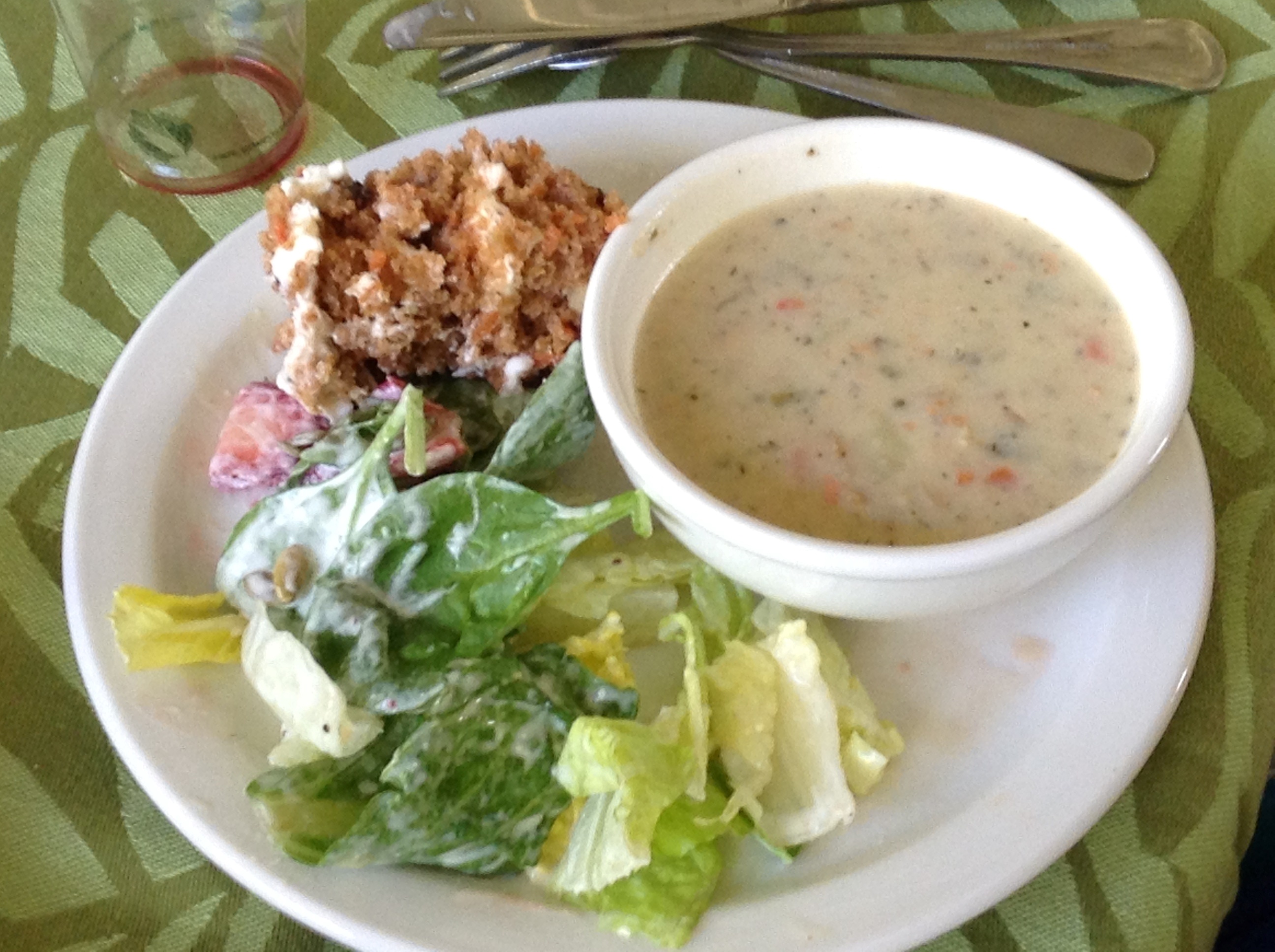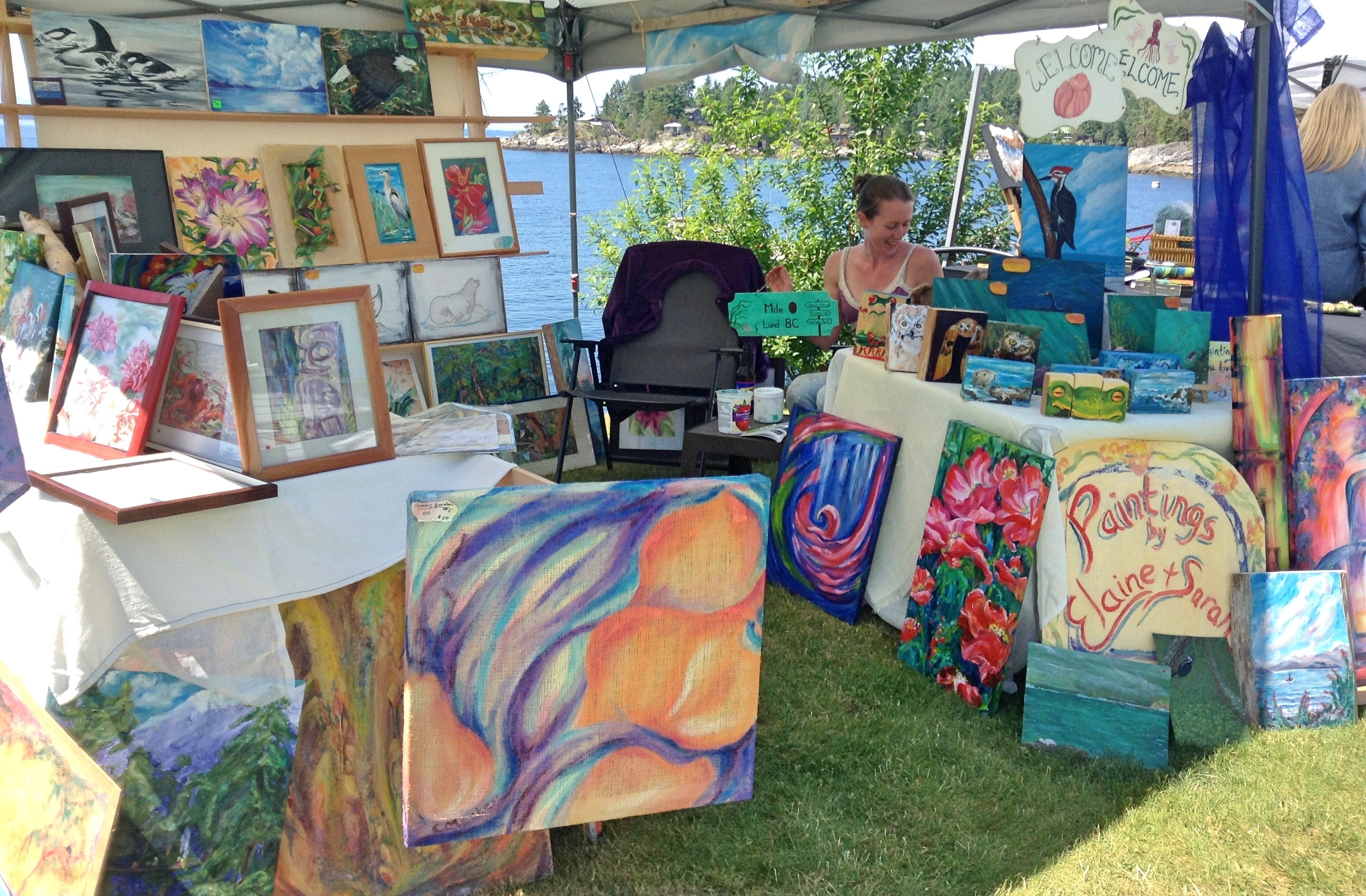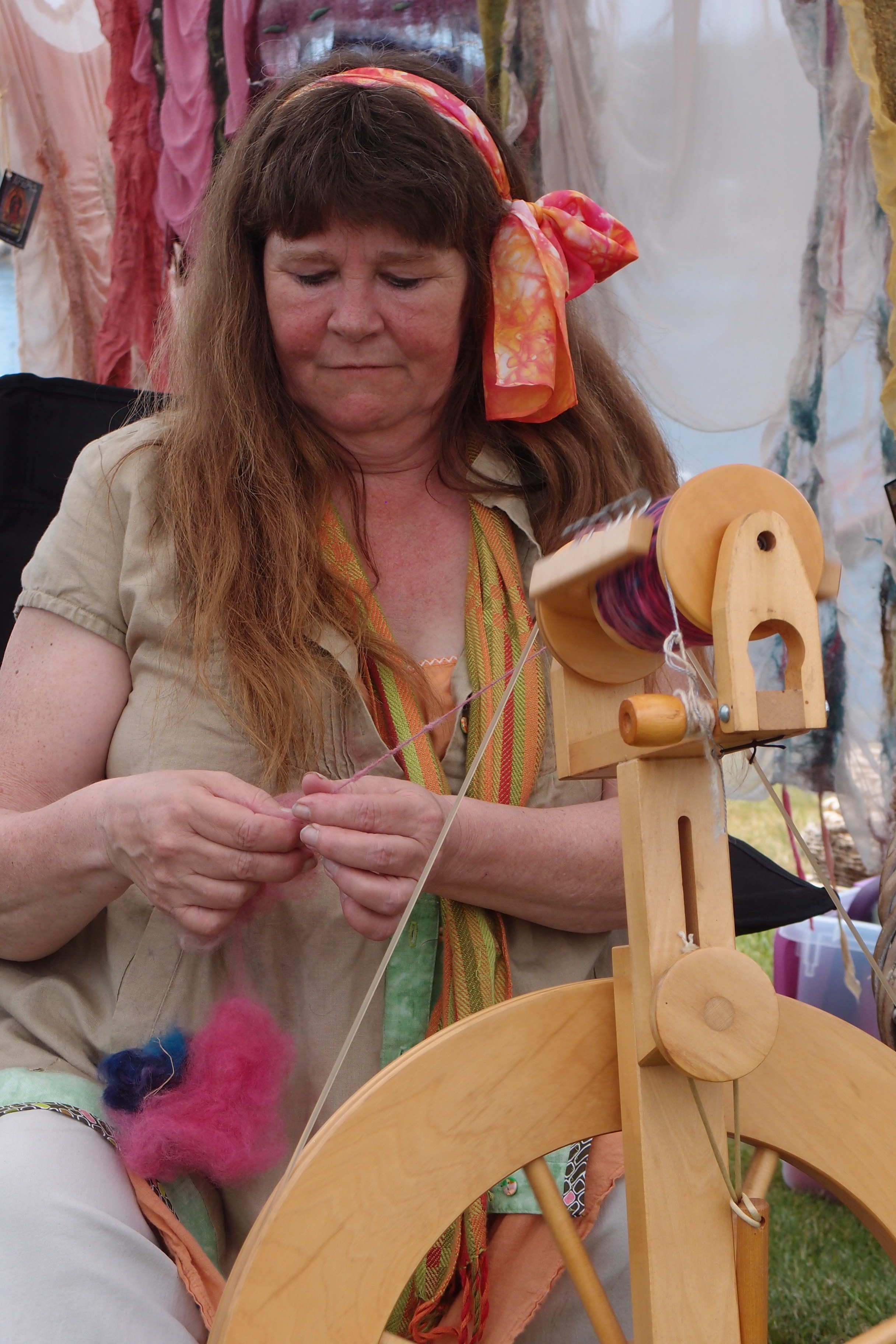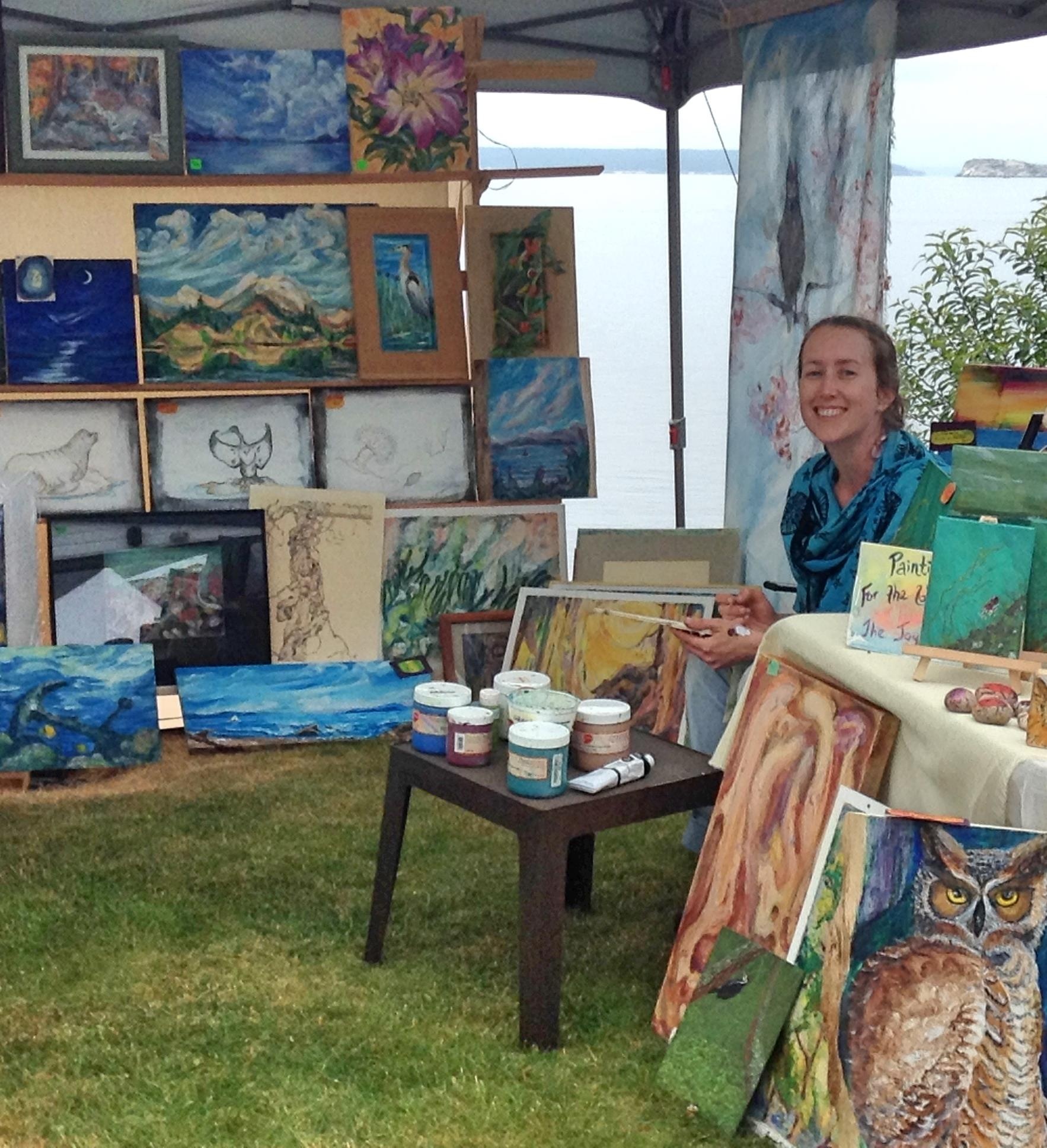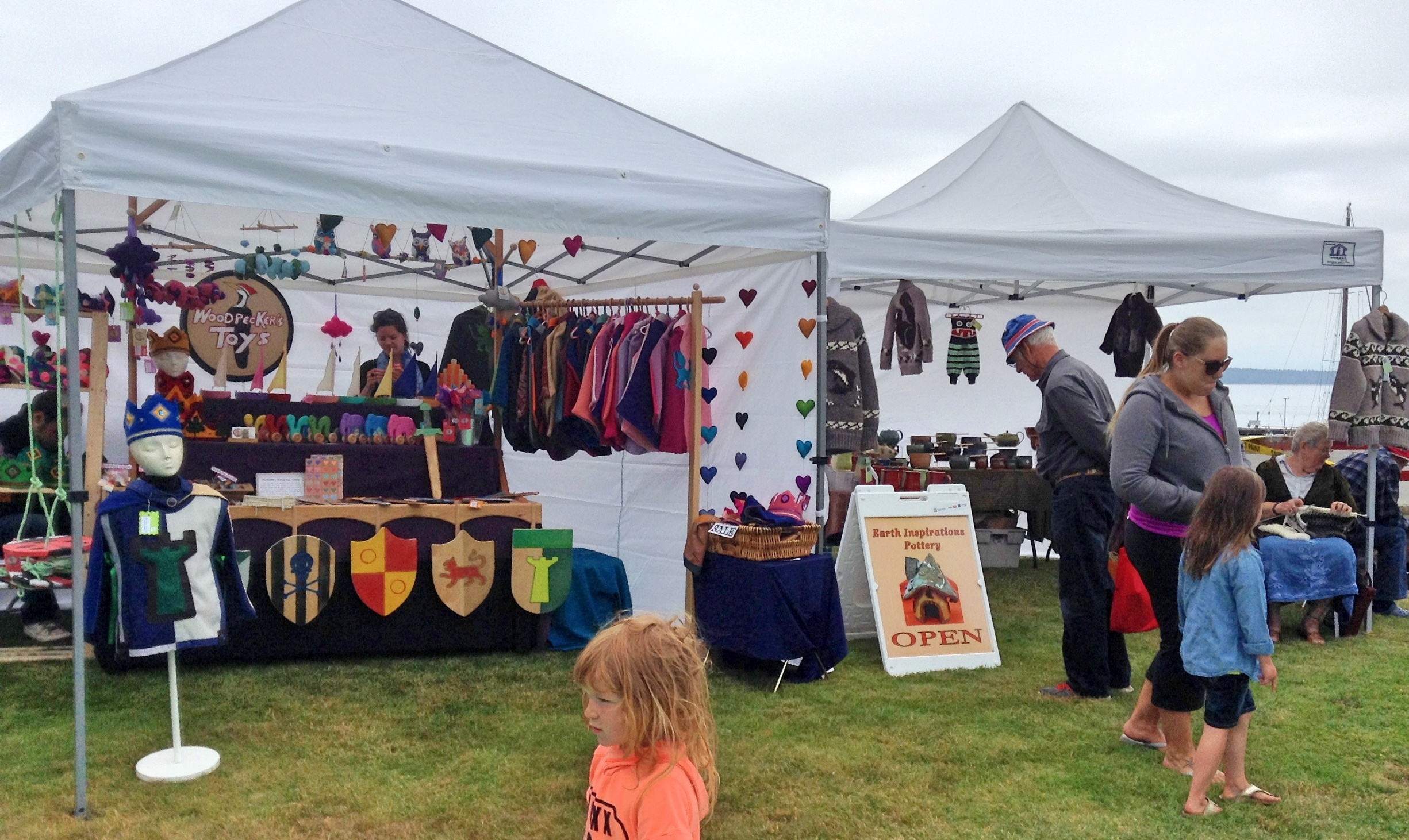 13th Annual Lund Seafood Festival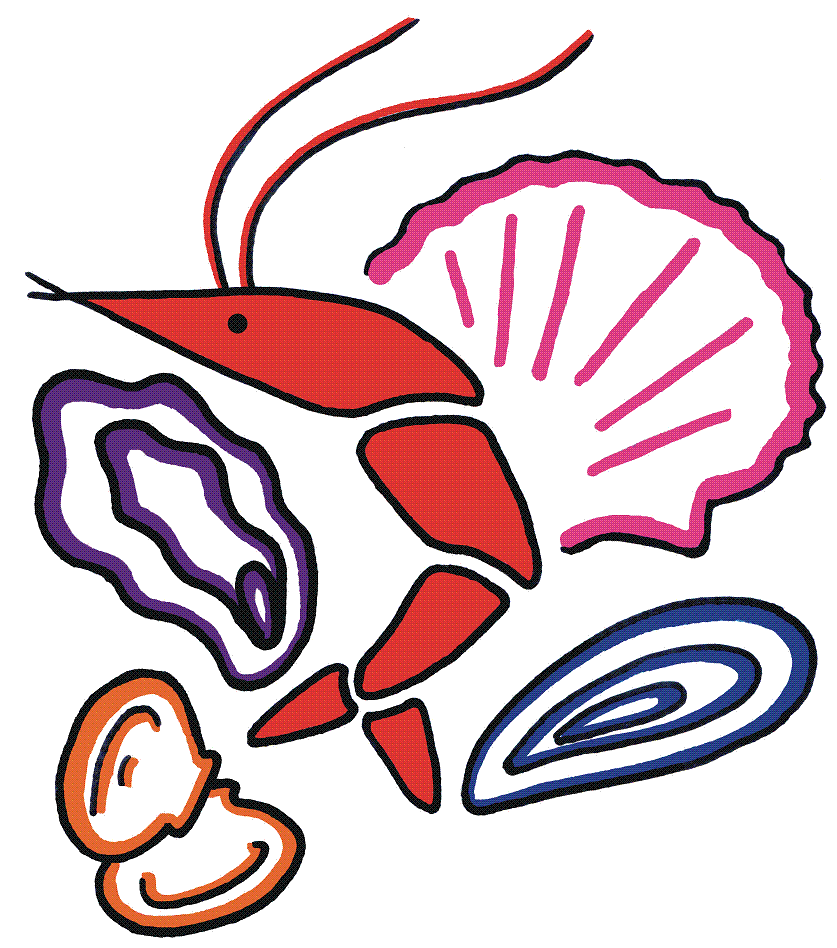 Postponed to
May 28 & 29, 2022
TENTATIVE DATES - SUBJECT TO COVID

The 13th Annual Lund Seafood Festival will be held in a new location along the shores of Lund Harbour, BC, Canada. Come enjoy fresh-cooked seafood, listen to local musicians, take tours, watch free cooking demonstrations, shop at the craft booths, sip a beverage at the new-this-year beer gardens, and sample special menu items at the restaurants - there are activities for everyone and admission is always free!
The Lund Seafood Festival is a "green event" with recycling bins placed at strategic locations. This event produces no garbage.
Limited parking is available so take the bus (see schedule at bottom of page) from Powell River for only $2.50 per person. Or enjoy the weekend at one of Lund's great accommodation providers.
Many thanks to our 2019 local sponsors: Finn Bay Farm, Shores At Lund, Tidal Art Centre, Nancy's Bakery, Tug-Ghum Gallery, Pacific Coastal Cruises & Tours, Frances Ladret, The Magical Dome, Footprint Nature Explorations, Pollen Sweaters, Jack's Boat Yard, SunLund By-The-Sea RV Park & Cabins.
For more Festival information, email LundSeafoodFest@gmail.com

Vendor Application Forms will be available once the Festival dates are confirmed.
TENTATIVE - 2022 Lund Seafood Festival Schedule of Events

Friday May 27, 2022

6:00pm - ??

Event to be decided
Saturday May 28, 2022

Time

Details

All day

Restaurant Specials Try a special seafood meal or snack at one of the restaurants in Lund.

10am - 3:30pm

Desolation Sound Lunch Cruise $????/person. View the magnificent scenery and wildlife of our protected coastal waters aboard this comfortable 37ft yacht operated by Beyond The Road Adventures. A delicious on-board lunch is included. To reserve, call 604-483-8128 or visit www.BeyondTheRoad.com

10am - 5pm

Artisan & Craft Booths Located along the ocean-front, local artists and talented crafters will display their handiwork for sale.

10am - 10:30am

Waterfront Stage Greetings and announcements by MC followed by musical entertainment.

10:30am - 11am

Waterfront Stage - TBA

11am - 4pm
Food Booths Local vendors are dishing up fresh-cooked seafood delights.
11am - 12noon
Waterfront Stage - TBA
12noon - 12:30pm

Cooking Demonstration Free.

12pm - 1pm

Waterfront Stage TBA

1pm - 1:30pm

Cooking Demonstration Free.

1pm - 2:00pm

Waterfront Stage TBA

1pm - 3pm

Shellfish Appie Cruise$????/ person Relax on this 2-hour cruise of the beautiful Copeland Islands Marine Park (known locally as "The Raggeds") with Pristine Charters and savour tasty scallops and prawns served with a fresh garden salad. Reservations required. Call 604-483-1131 or visit www.PristineCharters.com.
2:00pm - 3:00pm

Waterfront Stage TBA

2pm - 2:30pm

Cooking Demonstration Free.

3:00pm - 4:00pm

Waterfront Stage TBA

3pm - 5pm

Marine Park Zodiac Tour $????/person The tour is a 2-hour sample of the tours offered by Terracentric Coastal Adventures. See the delightful Copeland Islands Marine Park then peek into stunning Desolation Sound while your guide shares some of the unique history of the area. Reservations required. Call 604-483-7900 or 1-888-552-5558, or visit www.TerracentricAdventures.com.

3pm - 3:30pm

Cooking Demonstration Free.

4:00pm - 5pm

Waterfront Stage TBA

4:00pm - 4:30pm
Cooking Demonstration Free.

6:00pm - ??
Laughing Oyster Restaurant $????/person. World-famous seafood buffet with chocolate dessert, and musical entertainment. Reservations required. Call 604-483-9775.

Sunday May 29, 2022

Time

Details

early am
Fishing Derby - details to follow.
8am - 10 am


Pancake Breakfast

$5.00 per plate hosted at the Boardwalk Restaurant. The Northside Volunteer Fire Department will once again serve up lots of fresh pancakes with sausages, bacon, coffee, juice and fruit. All proceeds go to the fire department.


All day
Restaurant Specials Try a special seafood meal or snack at one of the restaurants in Lund.

10am - 3:30pm

Desolation Sound Lunch Cruise $????/person. View the magnificent scenery and wildlife of our protected coastal waters aboard this comfortable 37ft yacht operated by Beyond The Road Adventures. A delicious on-board lunch is included. To reserve, call 604-483-8128 or visit www.BeyondTheRoad.com

10am - 5pm

Artisan & Craft Booths Located along the harbour-front, local artists and talented crafters will display their handiwork for sale.

10am - 11am

Waterfront Stage Greetings and announcements by MC followed by musical entertainment.

11am - 12noon
Waterfront Stage TBA

12noon - 12:30pm

Cooking Demonstration Free.

12pm - 1pm

Waterfront Stage TBA

1pm - 1:30pm

Cooking Demonstration Free.

1pm - 2:00pm
Waterfront Stage TBA
1pm - 3pm

Shellfish Appie Cruise$????/ person Relax on this 2-hour cruise of the beautiful Copeland Islands Marine Park (known locally as "The Raggeds") with Pristine Charters and savour tasty scallops and prawns served with a fresh garden salad. Reservations required. Call 604-483-1131 or visit www.PristineCharters.com.

2:00pm - 3:00pm

Waterfront Stage TBA

2pm - 2:30pm

Cooking Demonstration Free.

3:00pm - 4:00pm

Waterfront Stage TBA

3pm - 3:30pm
Cooking Demonstration Free.

4pm - 4:30pm

Cooking Demonstration Free.

4:00pm - 5pm

Waterfront Stage TBA

TC




M

a

l

l

W B

i e

l a

l c

i h

n

g

d

o

n

T

o

w

n

s

i

t

e


W

i

l

d

w

o

o

d

T

l

a'

a

m

i

n

L

u

n

d





L

T

W




T




W B

i e

l a

l c

i h

n

g

d

o

n

TC




TBA

TBA


TBA


TBA

TBA


TBA





TBA


TBA

TBA

TBA

TBA

TBA

TBA
TBA

TBA
TBA

TBA

TBA

TBA

TBA

TBA

TBA

TBA

TBA

TBA

TBA

TBA

TBA

TBA

TBA

TBA

TBA

TBA

TBA

TBA

TBA

TBA

TBA

TBA

TBA

TBA

TBA

TBA

TBA

TBA

TBA

TBA

TBA

TBA

TBA

TBA

TBA

TBA

TBA

TBA

TBA

TBA

TBA

TBA

TBA

TBA

TBA

TBA

TBA

TBA

TBA

TBA

TBA

TBA

TBA

TBA

TBA

TBA

TBA

TBA

TBA

TBA

TBA

TBA

TBA

TBA

TBA

TBA

TBA